Special Facilities
Royal Care Hospitals aims at delivering the most versatile, efficient and effective Prehospital care to patients requiring urgent transportation of sick patients. Strictly adhered to global guidelines to ensure safe transportation. Doctors and paramedics well trained in the field of Emergency medicine accompany the patients who enroot to the hospital. The ambulances are fully equipped to handle all emergencies. Designated ambulances for specific care are also available.
Advance Cardiac Life Support Ambulance
ICU ambulance
BLS ambulances
For any emergencies contact: 0422 2227444, +91 91434 91434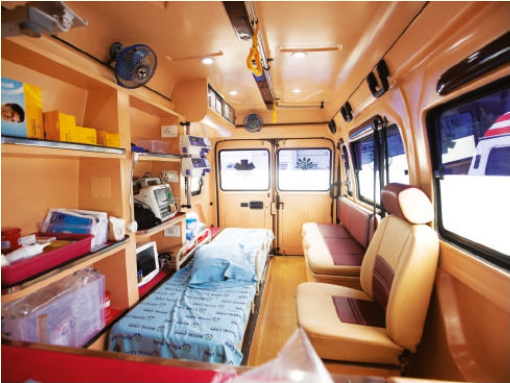 Round The Clock Services for all Emergencies.
Cardiorespiratory arrest
Heart attack
Stroke
Road traffic Accidents
Poisoning
Breathing difficulties
Shock
Sepsis
COPD/Asthma
Home to hospital transportation
Facilities Inside
Multipara Monitor
Defibrillator
Mechanical Ventilator
Transcutaneous pacemaker
Glucometer
Suction apparatus
BP Apparatus
Syringe and infusion pumps
Oxygen
Spine boards
All drugs and devices to facilitate care of critically ill patient