Royal Care Super Speciality Hospital
Royal Care Super Specialty Hospital, started functioning as a 50 bedded multi speciality hospital from the 1st of May 2015 in the heart of Coimbatore city. Within the first of year of operations, the services of our hospital was recognized by our patients and very soon came to be the preferred hospital to many in western Tamil Nadu for emergency, primary, and specialty care in virtually all the branches of modern medicine.
This necessitated an eminent expansion and created the need for a larger and more comprehensive tertiary care unit encompassing all the field of medicine.
A 750 bedded ultramodern facility was thus conceived at Neelambur, Coimbatore. Built within a record time of 400 days, the first phase comprising 300 beds was dedicated to the society in November 2016. With over 3,00,000 square feet of modern infrastructure, the centre contained all necessary facilities to deliver comprehensive care under one roof.
With a committment to make available all facilities on par with the latest advances in the Western World, Royal care Super Speciality Hospital became the first in the country to introduce Bronchial Thermoplasty for the treatment of severe asthma. Royal Care is also the first hospital in the country to introduce the microplasma advanced oxidation for dialysis feed water disinfection to eliminate endotoxins and to prevent pyrogenic reactions in patients undergoing hemodialysis.
Royal Care will strive to ensure that the benefits of modern healthcare reaches all strata of society.
A patient centered culture exists at Royal Care as they are the focus of everything we do. Every patient will receive warm and committed attention with a smile. This has been the reason for our meteoric rise with constant support of all our patients and their continuing faith in our services and the third centre of Royal Care Hospital was started as an outreach centre to the society at Vellalore in association with Coimbatore Round Table 20 by the end of the third year of operations.
Royal Care Super Specialty Hospital aspires to be a dependable destination for people seeking comprehensive healthcare. This has been largely possible by the meticulous involvement of our Chairman whose vision was to bring together highly talented medical professionals on board with phenomenal expertise in their respective fields, cutting edge innovative diagnostic and therapeutic medical technologies and friendly medical and paramedical staff to provide courteous and compassionate care with a personal approach.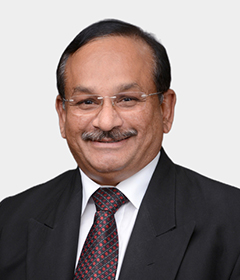 Dr. K. Madeswaran
Chairman, Neuro & Spine Surgeon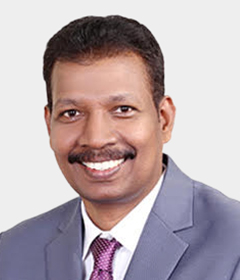 Dr. K. Chockalingam
Director, Interventional Cardiologist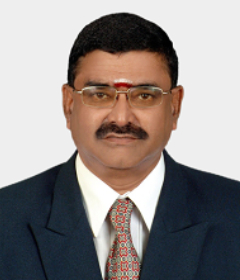 Mr. K. P. Alagesan
Director
Board of Directors
Dr. K. Madeswaran

Chairman Cum Managing Director

Dr. K. Chockalingam

Director

Sri. K. P. Alagesan

Director

Sri. K. M. Subramanian

Director

Ms. M. Shanmugapriya

Director

Dr. S. Kalyanakumari

Director

Dr. P. Selvaraj

Director

Dr. S. Paulvannan

Director

Sri. K. K. Chandrasekar

Director

Sri. M. P. Prabhu

Director

Dr. N. Sudhakar

Director

Dr. M. Sudhakaran

Director

Dr. V. R. Pattabhiraman

Director

Dr. P. Chokkalingam

Director

Dr. S. P. Thiruppathy

Independent Director

Sri. K. Muthusamy(w.e.f 10.08.18)

Independent Director

Sri. T. Balachander

Chief Financial Officer

Cs. K. Rangasamy

Company Secretary
AT THE HELM
The Present Royal Care Hospital is headed by Dr.K.Madeswaran, who is one of the leading and renowned "Neuro-Surgeon" of Coimbatore and the Founder Chairman of the Hospital. His leadership is assisted by Dr.K.Chockalingam M.D., D.M(Cardiology), an eminent Cardiologist of Coimbatore along with Mr.K.P.Alagesan, a well known Industrialist of Coimbatore
The amalgamation of Doctors along with a visionary businessman makes the directorial team focussed, strong and knowledgeable in field that it belongs to.
Each of our directors have a strong personal belief in the social responsibility towards innovation, to reduce the cost of medication and for the development of affordable diagnostics
Our Vision
Our envisaged dream is to create a world-class "Integrated Healthcare Delivery System", incorporating best practices, finest medical skills, latest in technology and most recent advancement in therapeutics combined with compassionate patient care.
Our Mission
To reach out to the society as the most sought after healthcare provider for treating every ailing person, with comprehensive care, personal attention and empathy in a clean, safe and friendly environment at an affordable cost.
Quality Policy
Committed to meet the highest ethical standards requirements and expectations of our community, patients,employees and partners through our continuous quality improvement programmes, integrating patient centred, compassion, collaboration, innovation, teamwork and fiscal responsibilities.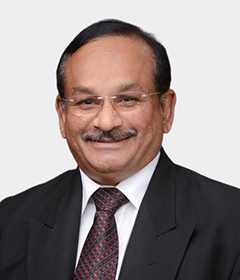 Dr. K. Madeswaran
Chairman, Consultant Neuro & Spine Surgeon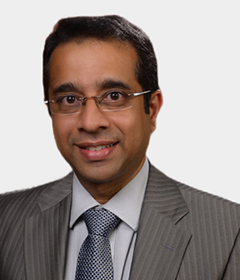 Dr. B. Paranthaman Sethupathi
Medical Director, Consultant Psychiatrist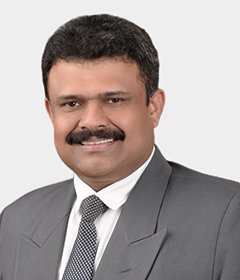 Dr. P. Krishnananda
Chief Operating Officer